If the cruise shows no availability on the day you would like. Please Call 0400130258 and we'll do our best to assist you onto a cruise


BYO (Bring Your Own) food and drinks, load up your own eski or picnic basket with what you would like to eat and drink .


Come aboard to enjoy the Leven River and its surrounds, bird-life, try to spot the elusive platypus, the sea eagles, azure kingfisher and more...

Enjoy the changing natural light that casts a splendor of colours over the river.
Learn about the culture with a historic twist of the development and settlement of the local region and its surrounds through the running commentary of tails tall and true.
A delightful cruise full of fun, get close up to the wildlife As we adventure up stream, Disembark at historic Leven Park and enjoy the wet Sclerophyll forest that changes with the seasons.
Leven River Picnic Cruise provides unforgettable three to four hour sanctuary cruise along the spectacular Leven River in the Central North Coast of Tasmania.Come aboard to enjoy the relaxing atmosphere of the beautiful majestic Leven River. There is abundant bird life in the sanctuary, some rare and some endemic to Tasmania. It is fun and exciting to try and spot the Tasmanian Azure Kingfisher as we cruise to the historic Leven Park Forest Reserve. During the cruise, learn about the very interesting cultural history along the way, of the settlement and development of Ulverstone.
The majestic Leven River, is a class 1 tidal river, relished with natural colour, magical reflections on most days, abundant wild life of birds, fish, platypus and more, see if you can spot them in their natural, native environment, it is a thrilling experience to capture.
Sit back and relax among an original forest of Antarctic Dicksonia Ferns, black woods and eucalyptus trees on the river bank to enjoy your scrumptious Self catered or our catered food and refreshments.
ESSENTIAL TERM AND CONDITION:
This cruise has a lovely forest walk, on the natural ground and on the natural river bank environment.
*For safety purposes if you choose this cruise you must be able to do the walk. No one can be left unguided and if any one chooses not to walk or not complete the walk, all others in the group will have to return to the shelter together with the non walker. Please with operator check prior to booking the cruise to ensure your ability to do the walk if uncertain
*Due to the natural forest surrounds and it's wildlife, all people must stay with the tour guide at all times for the safety and well-being of all customers and staff.
* if in doubt of being able to complete this forest walk, please ring Kim on 0400130258 prior to your cruise, to confirm the conditions of the walk tracks and your fitness level for completing it.

All ages enjoy this cruise.
Photo Gallery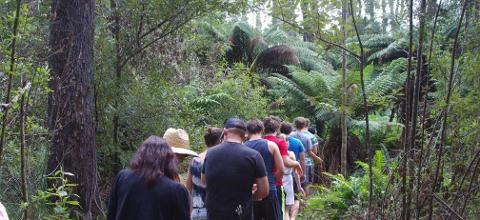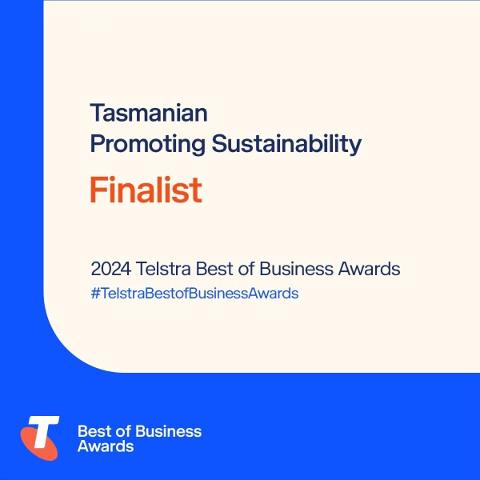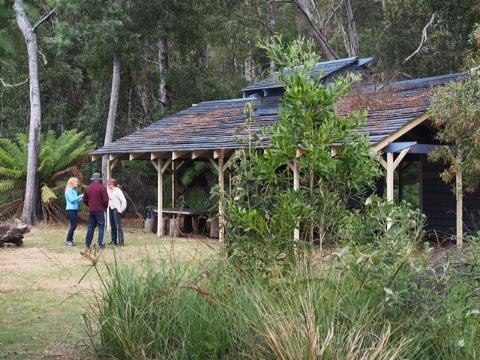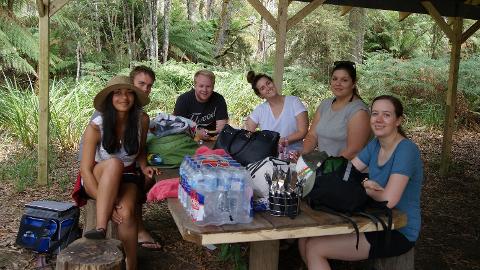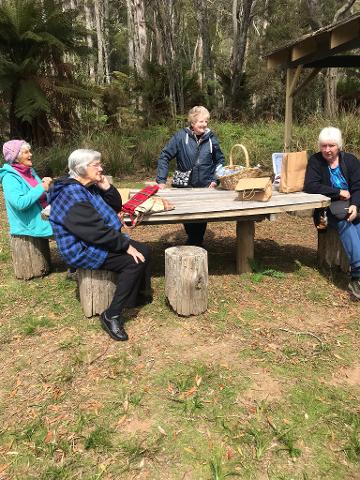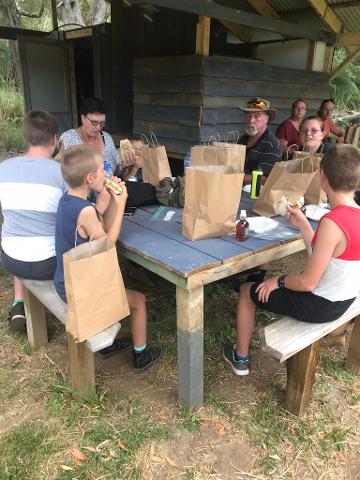 Location
2 Flora Street, West Ulverstone Public Pontoon, Ulverstone Tasmania
Get Directions
Terms and Conditions
Children under the age of 18 must be accompanied with a parent or Guardian over the age of 18. CANCELATIONS If your cruise is cancelled due to operators requirements you will be offered a postpone date. Or choice to cancel and receive a full refund. CUSTOMER CANCELLATIONS Customer Cancellations made inside 7 days of the departure time of the cruise will incur 50% cancellation fee. However cancellations made within 48 hrs of the departing time of the cruise will incur 100% cancellation fee. Special circumstances waivers may apply please discuss with the operator. Booking fees apply Company Risk Assessment: Leven River Cruises and Forest Walk 1. Introduction:Leven River Cruises and Forest Walk is a company that offers scenic river cruises and guided forest walks to its customers. As with any outdoor activity, there are inherent risks involved. This risk assessment aims to identify potential hazards and provide measures to mitigate them, ensuring the safety and well-being of both customers and staff. 2. Hazards and Mitigation Measures: 2.1. Slip and Trip Hazards:Hazards: Uneven terrain, wet surfaces, fallen leaves, and debris.Mitigation Measures: • Regular inspections of the forest walk paths to identify and rectify any uneven surfaces or hazards. • Clear signage and warnings at areas prone to slips and trips. • Providing appropriate footwear recommendations to customers. • Regular cleaning and maintenance of the river cruise boats to prevent slips and trips. 2.2. Weather Conditions:Hazards: Heavy rain, storms, and extreme temperatures.Mitigation Measures: • Monitoring weather forecasts and canceling or rescheduling activities if conditions pose a risk to customer safety. • Providing customers with appropriate clothing recommendations for different weather conditions. • Ensuring staff are trained to handle emergency situations arising from extreme weather. 2.3. Wildlife Encounters:Hazards: Potential encounters with wild animals, including snakes and insects.Mitigation Measures: • Educating customers about the local wildlife and providing guidance on how to behave in such encounters. • Ensuring staff are trained in first aid and can respond appropriately to any wildlife-related incidents. • Regularly inspecting the forest walk paths for any signs of wildlife activity and taking necessary precautions. 2.4. Water Safety:Hazards: Accidental falls overboard during river cruises.Mitigation Measures: • Providing life jackets and ensuring their proper usage for all customers during the river cruises. • Conducting safety briefings before each cruise, highlighting emergency procedures and the importance of staying within designated areas. • Ensuring staff are trained in water rescue techniques and have appropriate safety equipment readily available. 2.5. Health and Medical Emergencies:Hazards: Customer or staff experiencing health-related issues or medical emergencies.Mitigation Measures: • Ensuring staff are trained in first aid and CPR. • Maintaining a well-stocked first aid kit in all river cruise boats and at designated points along the forest walk. • Establishing communication protocols with local emergency services for prompt response to any medical emergencies. - [ ] Defibrillator on board. 1. Conclusion:Leven River Cruises and Forest Walk is committed to providing a safe and enjoyable experience for its customers. By identifying potential hazards and implementing appropriate mitigation measures, the company aims to minimize risks and ensure the well-being of all individuals involved. Regular review and updates of this risk assessment will be conducted to adapt to changing circumstances and maintain a high standard of safety.